Services
SRC's services are streamlined and cost-effective however bespoke solutions are on offer according to a client's needs. The core services for the insurance industry are as follows:
Liability Survey
Property Survey (Material Damage)
Property Survey with an optional Liability Check and/or Reinstatement Valuation Check
Post survey Risk Improvement (RI) tracking and follow-up
Health and Safety consultancy and training
Asbestos Management Surveys purpose is to locate, as far as reasonably practicable, the presence and extent of any suspect Asbestos Contained Material (ACM) in the building
Condition Surveys a detailed assessment of the physical condition of a property
Online Survey Package
Specifically designed to meet the needs of insurers, SRC's online management tool surveymaster™ allows the user to submit, manage and monitor survey requests and risk improvement tracking from initiation through to completion.
SRC manage and record the whole process. Interaction with brokers and underwriters is kept to a minimum unless there is good reason.
To access SRC's secure site go to https://survey.simplyriskcontrol.com/ or contact our Helpdesk 01780 767 109.
Asbestos
What is Asbestos?
Asbestos is a naturally occurring fibrous building material used since the 1950's. Properties built between 1950 and 1980 are most likely to contain some form of Asbestos Containing Material (ACM). Asbestos is a good insulator and has fire and heat-resistant properties, however, Asbestos can be a health risk. Asbestos was banned from use as a building material in 1999, with strict regulations. As Asbestos was often mixed with other materials, it is hard to know if it is present in building materials or not.
Asbestos Surveys
Asbestos Management Survey: An Asbestos Management Survey (formerly known as a Type 2 Asbestos Survey) is the best way to locate, as far as reasonably practicable, the presence and extent of asbestos containing materials (ACMs). Samples are taken to assess the true condition and type of Asbestos. Samples take no more than a week to get analysed.
Asbestos Refubishment & Demolition Survey: An Asbestos Refurbishment & Demolition Survey (formerly known as a Type 3 Asbestos Survey) is a full intrusive sampling survey to identify, as far as reasonably practicable, all possible ACMs and to estimate their volume and surface area. This survey takes longer, and may involve a thorough inspection, for example making holes in walls and ceilings. It will become apparent if ACM removal, prior to demolition or major refurbishment is required.
Why is Asbestos dangerous?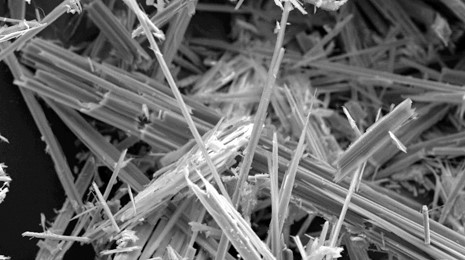 Breathing in air containing asbestos fibres can lead to asbestos related diseases, mainly cancers of the lungs and chest lining.
Asbestos is only a risk to health if asbestos fibres are released into the air and breathed in. Exposure to asbestos kills 3,000 people a year in Great Britain, a rate expected to rise to 10,000 by 2020. There is no cure for asbestos-related diseases.
It is now illegal to use asbestos in the construction or refurbishment of any premises, however most of the material used is still in place. In good condition and not disturbed, there may be little or no risk. Asbestos can become a danger to health if fibre is released.
Where can Asbestos be found?
Cold water tanks
Pipe lagging
Roof felt, sheets and tiles
Textured coatings (such as artex)
Fascia and soffit boards (such as roof coverings)
Toilet cisterns
Wall panels
Fuse boards
Boiler/heater cupboard
Floor tiles
Rainwater guttering and downpipes
Garage roof sheets
Panels behind fires or heaters
Panels on the back of fire doors
Partition walls
Service ducts
Soil and vent pipes
Duty Holders: Commerical Properties
The Control of Asbestos at Work Regulations 2012 (Regulation 4) means the person responsible for repairs and maintenance must: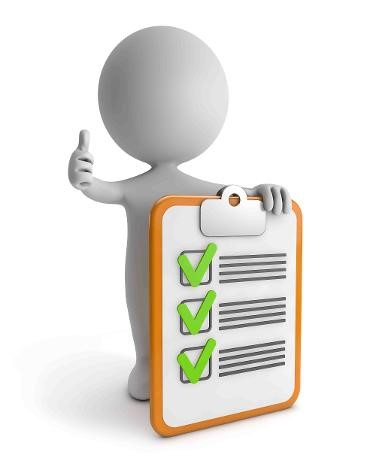 Find out if ACM's are present by having an Asbestos Survey undertaken.
Record the location and condition.
Assess and manage any risk from ACM's by having a management plan and routine inspections.
Share this information to anyone likely to disturb ACMs with warning notices and a Survey Report.
Home Owners: General Guidance
What should I do if I find Asbestos? If you think there are materials in your home that contain asbestos, please contact SRC. We can easily arrange for a surveyor to inspect it and decide what should happen next.
Can I remove Asbestos myself? NO. Removing asbestos is a job for the experts. Only qualified contractors with a special licence can inspect or remove Asbestos.
Should I worry of I find Asbestos? There is no need to panic – if undamaged or not disturbed, there is a low risk to health. If disturbed in any way, it needs to be addressed immediately. Released Asbestos fibres can be harmful when inhaled, which is the main cause of Asbestosis.
How can SRC help?
If you own, occupy, manage or have responsibilities for commercial and domestic premises which may contain Asbestos please get in touch. You now have a legal obligation to manage Asbestos risks.
SRC offers:
Free telephone consultation. Call +44 (0) 1780 767109
Quote according to size and complexity of property.
Experienced Specialist Surveyors (Qualified to BOHS P402 as per HSE guidance HSG264).
Generating professional reports including site plans, site register, sample points and recommendations.
Post site survey support as required.
Please contact us on +44 (0) 1780 767109 or [email protected] and our team is ready to help with your requirements.